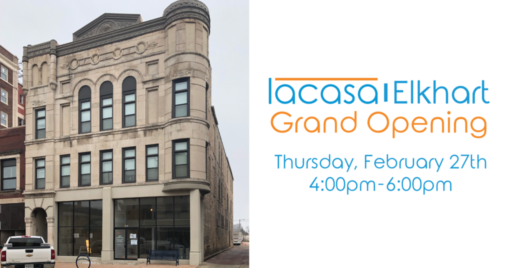 Join us for the grand opening of Lacasa, Inc's new location in Elkhart with a ribbon cutting ceremony at 4:00pm and open house.
Please RSVP for the event by going to lacasainc.net/rsvp-elkhart
516 S Main St will offer on-site classes, one-on-one financial coaching and counseling, and first-time homebuyer education in Elkhart. Community members will be able to work with Financial Empowerment counselors in a one-on-one environment.
In addition to the newly created office space, Lacasa will offer a 750 square foot business space available to rent. This will provide visibility in the downtown Elkhart area with close proximity to numerous landmarks, entertainment, and dining experiences.