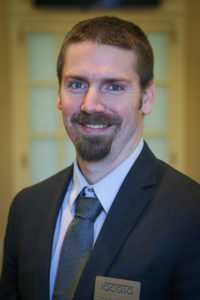 As I adjust to my new role here at Lacasa, I am thankful for the gracious manner in which our 17-year leader, Larry Gautsche, passed me the baton. I have always been proud to be a part of an organization that puts the greater mission ahead of individual success and accolades. Larry's exit embodied this and that is something I hope we can all feel good about.
With a new position comes a new perspective. I get to spend a lot of time both with the big picture of how Lacasa creates positive impact and with the back end of how we support this work. Our tag-line: "Strong Foundations. For Everyone." captures it pretty well. The work we do helps to create a foundation for individuals, households, and neighborhoods to realize potential, experience fulfillment and create contribution. We all benefit from this.
Operating in arenas like quality and affordable workforce housing, personal finance, credit repair, home ownership, foreclosure prevention, real estate rehabilitation, immigration status, and neighborhood engagement is not for the faint of heart. I'm amazed by the complexity of our work and the dedication of our staff members who do the work. To make a difference, you have to be willing to jump into the fray and embrace the challenges, the celebrations, the victories, and the setbacks. Thank you to our staff and board and to all who support our work for doing just this.
I hope and trust you will continue to join us on this journey. What we're doing is making a difference.
Sincerely,
Chris Kingsley
President/CEO