Tackling a goal like owning a home can feel daunting. Especially for a single mother.
Crystal Marrufo did it though! She recently became another successful homeowner through lacasa's Dream$avers IDA program and Habitat for Humanity.
It started when she heard about lacasa's program from Habitat for Humanity. As often happens, she was introduced to lacasa through taking the Money for Life workshop. Chris Kingsley, then the facilitator, encouraged her to investigate an IDA account as a way to become a new homeowner.
"All of the classes I took were helpful.  Money for Life was great!  I really liked the homeowner class" (so much so that she took it twice!),  "It put me at ease to know the steps to home ownership; learning the terms that are used in purchasing a home."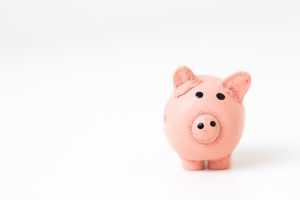 I can have a life and still save
Crystal was surprised along the way by the savings component of the program. She saw first hand the power of regular savings.  Before this she had never been able to save money for anything.  Now, she has three different ways to save and yet it doesn't feel like a toll on her budget.  "I can have a life and still save!  All along I had that money but was just wasting it.  Putting my tax check into the IDA account was a big help.  Not being able to touch that money and dedicate it to the house was a good thing!"
Were there challenges along the way?  Absolutely!  She has had and continues to have major car repair issues.  There were days when she went to work by bike or relied on friends to take her to more distant locations.
"Crystal worked HARD and she continues to," comments Chris Kingsley, who served as her financial coach. "She faced setbacks, but just kept at it. It was so inspiring to see how her kids bought into the whole process. Now, they have a beautiful home to show for it!"
Crystal summarizes, "All the classes were helpful.  Asking questions and learning together.  lacasa staff were considerate and encouraging."
Great work Crystal! Thanks for inspiring us!
Take action:
Donate to further lacasa's mission.
Learn more about our Dream$avers program here.
Learn more about volunteering with lacasa.
Share this post with your friends through one of the social media icons below.