Lacasa's Help-A-House Community Work Day is scheduled for Saturday, May 11 in Goshen. Now in its 29th year, the event will organize 200 good-willed volunteers from the community to complete projects at the homes of Goshen home owners in need and dilapidated properties that Lacasa is revitalizing. The day showcases the positive impacts of neighbors helping neighbors.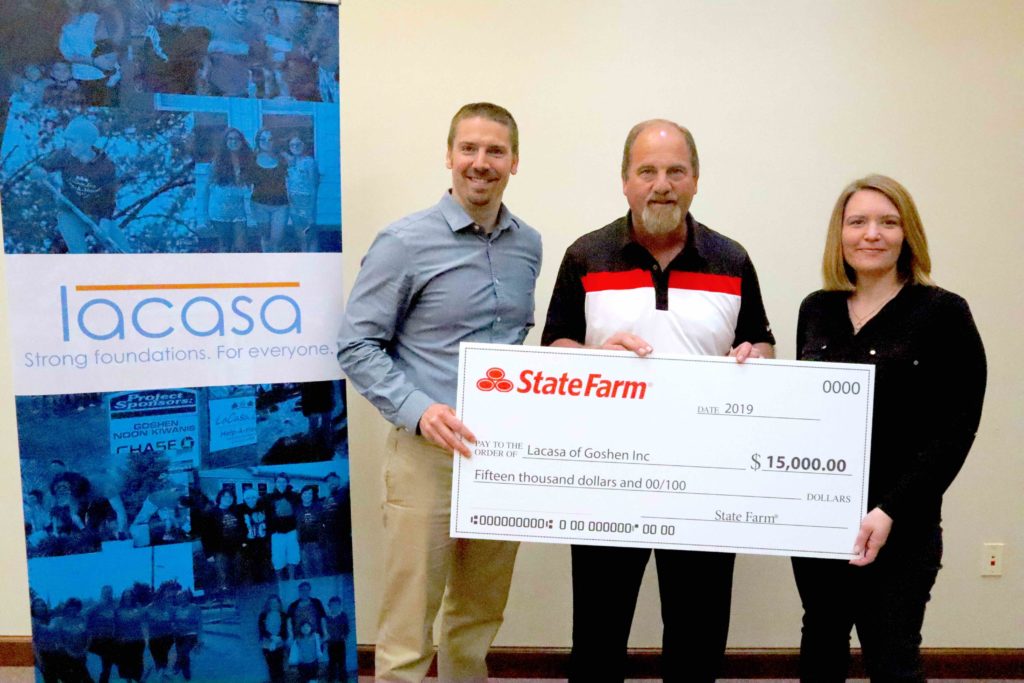 Volunteers will begin their day at St. Mark's United Methodist Church with a pancake breakfast, served by the Exchange Club of Elkhart County, from 7:00 – 8:00 am. They then travel to their assigned project and begin work at 8:15. Scopes of work include: landscaping, trash removal, demolition, window replacements, roofing, and accessibility projects. Each site has an assigned site coordinator and crew leader. Throughout the day, they enjoy food provided by the event's food sponsors: Dutch Maid, Dairy Queen, Gerace's Pizzeria, South Side Soda Shop, Jimmy John's, Pizza Hut, and Papa John's.
The Help-A-House program is funded through the City of Goshen's CDBG funds and donations from local individuals, businesses, and organizations. The 2019 fundraising campaign has generated $124,675 to date in donations. State Farm is the lead Sponsor with a $15,000 gift. Key Sponsors with gifts at or above $5,000 include: Community Foundation of Elkhart County, Crossroads RV, Dutchmen, Fidler Family Fund, Genesis Products, Goshen Health, Interra Credit Union, Keystone RV, Lake City Bank, Patrick Industries, and Veada Industries, Inc.