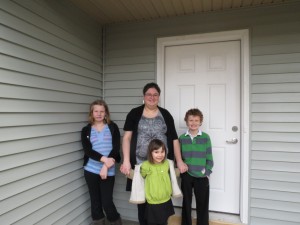 Lacasa is the place to go for reliable advice on how to purchase your first home. Our Own Your Home NOW Program offers individual counseling along with the Home Buyer Education class. Our certified counselors will help you get ready to purchase a home of your own. When meeting with you, they will first determine if you are home buyer ready and if you may qualify for any available down payment assistance programs that the state offers. When you are deemed ready, they will help you find the right house and the right loan.  There are many routes to Home Ownership; for a safe trip, make sure your route goes through Lacasa's Own Your Home NOW Program
To see the entire Own Your Home NOW process, click here.
Ready to get started? Click here to complete the form. We'll follow up with you by email within 3 business days. If you are uncomfortable with this electronic option, call 574-533-4450 and schedule a time to speak with a certified consultant. Discover your options!