Adding Affordable Rental Housing to Elkhart On Thursday, May 20, Lacasa broke ground on the site of three upcoming duplexes on State Street in Elkhart, IN. The duplexes, which are being constructed with the help of Lifeline Ministries, will provide much-needed...
Welcoming A New Leader for Lacasa's Financial Operations, Risk Management, and IT Lacasa, Inc. is pleased to welcome Ernie Smith as Chief Financial Officer. Smith has over 25 years of experience in financial leadership for individual and family services...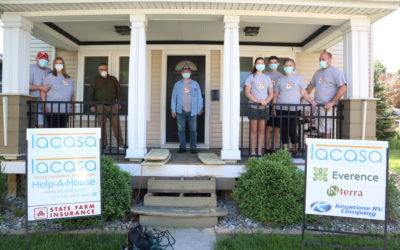 The 30th annual Help-A-House home repair program in Goshen is a partnership of Lacasa, Inc. and the City of Goshen. Work is beginning at the ten homeowner sites in Goshen with projects including insulation, electrical work, plumbing and HVAC, accessibility improvements, windows, and siding. The annual Help-A-House Community Work Day in May was cancelled due to COVID-19.