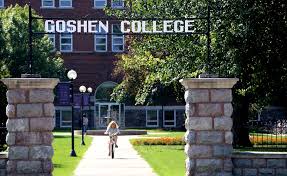 lacasa, Inc. and Goshen College Partnering to Create Opportunities for More First-Generation Students
Combining excellence in education with financial acumen, career orientation, and lowered student debt is a great idea for post-secondary students. lacasa and Goshen College are thrilled be working together on a project that will provide this winning blend through a unique financial aid opportunity, available to 150 incoming Goshen College Students over the next 2 – 3 years. The project, called IDEA (Individual Development Education Account), will leverage Goshen College's ability to deliver a high-quality post-secondary education experience with lacasa's expertise in administering IDA matched savings programs.
Students participating in the IDEA project will commit to saving $500 of their own earned income into an account at project partner First State Bank. The project will promise to give an 8:1 return ($4,000 total) on their efforts in the form of financial aid. But the student commitment goes beyond just saving money. Students will participate in financial education, student loan counseling, and Goshen College's Pathways to Career program as an additional condition for earning the financial aid.
The result? The power of an excellent liberal arts education, plus practical financial capability, plus a sharpened career focus, minus starting a career with excessive debt. Not a bad IDEA. It's also a tested idea. The Earn to Learn program (earntolearn.org) in Arizona pioneered this innovative model starting 4 years ago and has experienced such promising results as to garner significant national attention in the asset-building and education fields.
This all is made possible through the award of a competitive grant from the Assets for Independence program, under the Department of Health and Human Services. lacasa has significant experience with these projects and will administer the grant in constant coordination with the excellent staff at Goshen College.
Says lacasa President/CEO Larry Gautsche, "This innovative partnership with Goshen College is a first for Indiana. It doubles the impact of funds designated for students with financial need. Most importantly for 150 of our youth, it makes a quality college education accessible. The mission alignment between Goshen College and lacasa is very complementary and we are thrilled to be able to pilot this program with such a highly respected institution."
Find out more about how IDEA works here.