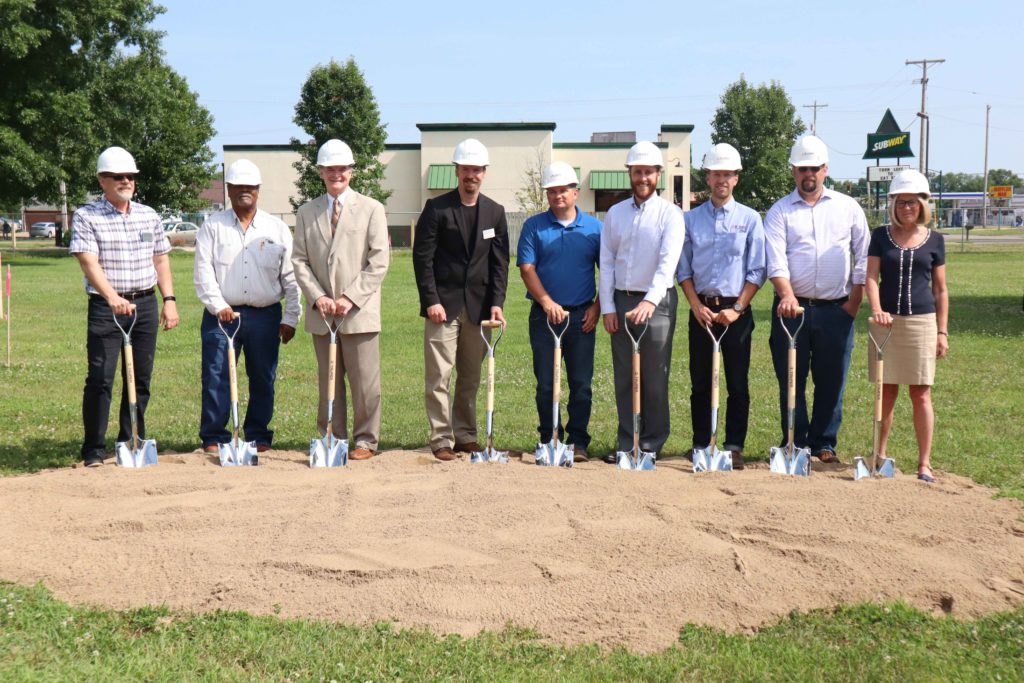 Adding 11 One-Bedroom Apartments to Benham Ave
Lacasa, Inc. celebrated its newest building project, Benham Avenue Apartments, with a groundbreaking ceremony on Monday, July 8 at the site at 2745 Benham Ave., Elkhart IN 46517. Those celebrating the new development with Lacasa included Mayor Tim Neese, Oaklawn executives, and Matt Rayburn with IHCDA in Indianapolis.Benham Avenue Apartments is a permanent supportive housing (PSH) property for homeless individuals in partnership with Oaklawn. It will be the fourth property in this program partnership.
"Permanent supportive housing is just one part of the solution in addressing homelessness," said Lacasa, Inc. president/CEO Chris Kingsley. "Our partners at Oaklawn steadfastly work with our community members experiencing homelessness, and we recognize that it takes many types of housing to sustainably address the issues. When individuals are ready and able to move out on their own but cannot find an affordable place to live, that's another problem," continued Kingsley. "PSH is an extremely important piece though, by providing an affordable, safe environment for as long as each individual needs it."
Bonita Schrock, Oaklawn's chief clinical officer said, "Housing is very important to both the physical and mental health of our community and we're excited to be a partner in this project to provide more housing in Elkhart".
When complete, Benham Avenue Apartments will consist of 11 one-bedroom apartments each with about 550 square feet of living space, along with a community room and laundry room. Future tenants will find the apartments within walking distance to many services and approximately a mile from Oaklawn's campus on Oakland Ave. in Elkhart. Completion is expected by spring 2020.
Other partners participating in the groundbreaking were IHCDA Deputy Executive Director and Chief Real Estate Development Officer Matt Rayburn, Oaklawn President/CEO Laurie Nafziger, AMBS VP and Academic Dean Beverly Lapp, and Brad Yoder of R. Yoder Construction.
The project is funded by IHCDA through the HOME program and the Housing Trust Fund. General contractor R. Yoder Construction of Nappanee will construct an extremely energy efficient property for Lacasa, with special consideration given to the exterior envelope and the HVAC systems for high efficiency.