Understanding Your Mortgage Needs and the Pros and Cons of Forbearance
You may have heard the CARES act authorizes a forbearance option up to 6 months for those who request it during this time. A forbearance is a temporary postponement of mortgage payments granted by the lender or creditor. At first, you may find relief knowing that you can either suspend or reduce your mortgage payments over that period of time. However, do you know what happens after the period ends? Will that unpaid amount be forgiven? Will paying it back be a simple process? It could get complex, but guidance is available through HUD-approved agencies like Lacasa, Inc.
When considering a mortgage forbearance request, first review the pros and cons. Be aware, though you will not be required to make your full mortgage payments over an initial 6-month forbearance period per the CARES Act, there is no guarantee as to how and if you will be able to repay the amount that was reduced or suspended over that time. Consider the following before deciding whether to make the request.
Pros of a mortgage forbearance
Suspends or reduces your mortgage payments for an initial period up to 6 months
Waived penalties or late fees
Halting all foreclosure sales and evictions of borrowers until at least May 17
No delinquency reporting to credit bureaus during the forbearance period
Possible loan modification options that may lower payments after forbearance, if unable to make a lump sum payment ("Reinstatement") or enter a Repayment Plan
IF you have an FHA loan, you may qualify for the Standalone Partial Claim, placing this unpaid amount as a 2nd lien on your home and not be assessed interest for that amount. (Criteria must be met to qualify for this option.)
Cons of a mortgage forbearance
The unpaid amounts are not forgiven
After the period ends, if you can't make a full Reinstatement payment to get current, you will need to be reviewed for eligibility workout options by your mortgage servicer
If you are considered for a loan modification, this would mean that your unpaid balance would be added into the loan possibly extending the terms (even reset to 30 yrs.) and/or changing your monthly payments (not necessarily decreasing)
If you were behind on your payments or in foreclosure before entering the forbearance, after the forbearance period ends, you go back to the same position in the judicial foreclosure process and you must get current on both the delinquency amount before plus, the missed payments from the forbearance period
So where do you start? The National Community Reinvestment Coalition recommends taking the following steps if you need to address your mortgage: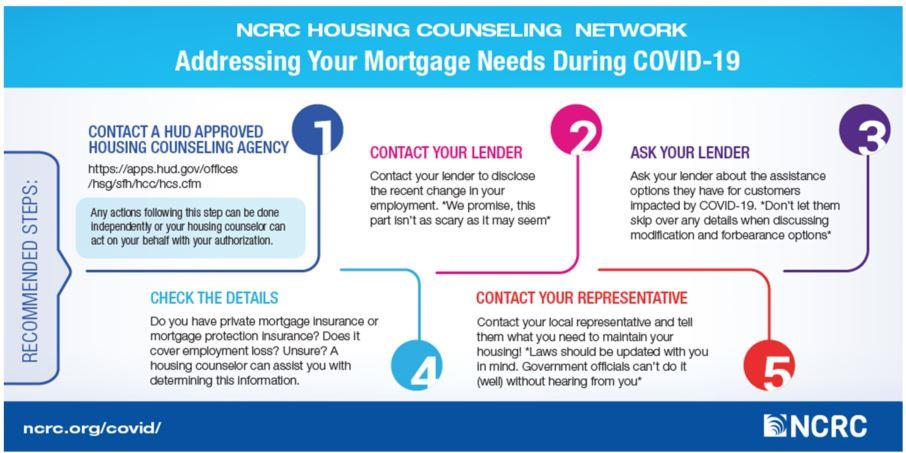 Lacasa, Inc. has HUD-certified financial counselors with the knowledge, skills, and experience to help you work through the decision of forbearance and guiding you through the next steps. You can reach out to schedule a 15-minute financial call with our HUD-certified financial counselors by completing the form or chat live beginning next week at www.lacasainc.net/guide.
_______________________________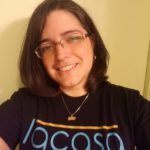 This post is written by Tessie Molina, a Financial Empowerment Program Manager and Financial Counselor at Lacasa, Inc. Tessie is a HUD approved counselor and is specialized in Home Buyer Education, Home Ownership Counseling, Financial Capabilities Counseling, and Mortgage Delinquency/Foreclosure Intervention Counseling.