Homebuyer education debunks three persistent home buying myths
According to research from NeighborWorks America, 90 percent of consumers consider owning a home to be an important part of their American Dream, but nationally, the homeownership rate is falling. That's because three major misconceptions about what it takes to become a homeowner – down payment, credit and lender approval – are combining to hold back many qualified consumers from taking the first steps towards that dream.
Homebuyer education gives consumers the right information when buying a home. If you are interested in buying a home and want information, call lacasa at 574-533-4450.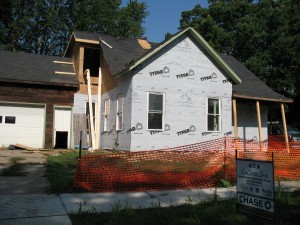 Needing a lot of help!
Myth #1: I need to save 20 percent
Many potential homebuyers believe they need a 20 percent down payment to qualify for a mortgage. Nothing is further from the truth. Lenders throughout our community have mortgages for people who have saved as little as three percent of the down payment.  Importantly, there are special lending products in our market where a qualified buyer with only a three percent down payment may not have to pay mortgage insurance. Not everyone is eligible for these loans, but attending a homebuyer education workshop is the best way to learn what it takes to qualify.
Myth #2: I need perfect credit
It's not necessary to have perfect credit to qualify for a mortgage. Although weaker credit usually means that a buyer may not receive the lowest mortgage rate available, the difference in rate typically doesn't slam the door on homeownership. Moreover, by attending homebuyer education classes, a consumer will learn how to most successfully find a mortgage lender that matches their credit profile. While perfect credit isn't necessary to qualify for a mortgage loan, homebuyer education will help a homebuyer manage their credit during the process. Lenders are checking credit practically up to the time of home purchase. Not paying attention to credit during this process – for example, missing a single payment for 30 days – may severely damage a credit report. Homeownership counselors at lacasa work with consumers every step of the way.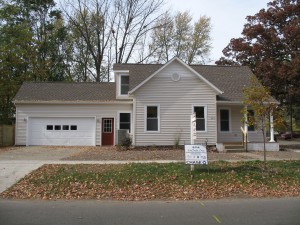 The finished product!
Myth #3: One lender said no, they'll all say no
Mortgage lenders are not all the same. One lender that says 'no' does not mean that all lenders will. The NeighborWorks survey found that most Americans are confident that they could find the mortgage that is right for them, but one-out-of-five are not confident at all, and two-thirds of consumers say that the entire home buying process is complicated.  lacasa  homebuyer education is here to help make the process smoother, including helping a consumer find the lender that will help affordably  get a home today and for the long-run.
Take action:
Donate to further lacasa's mission.
Learn more about our Dream$avers program here.
Learn more about volunteering with lacasa.