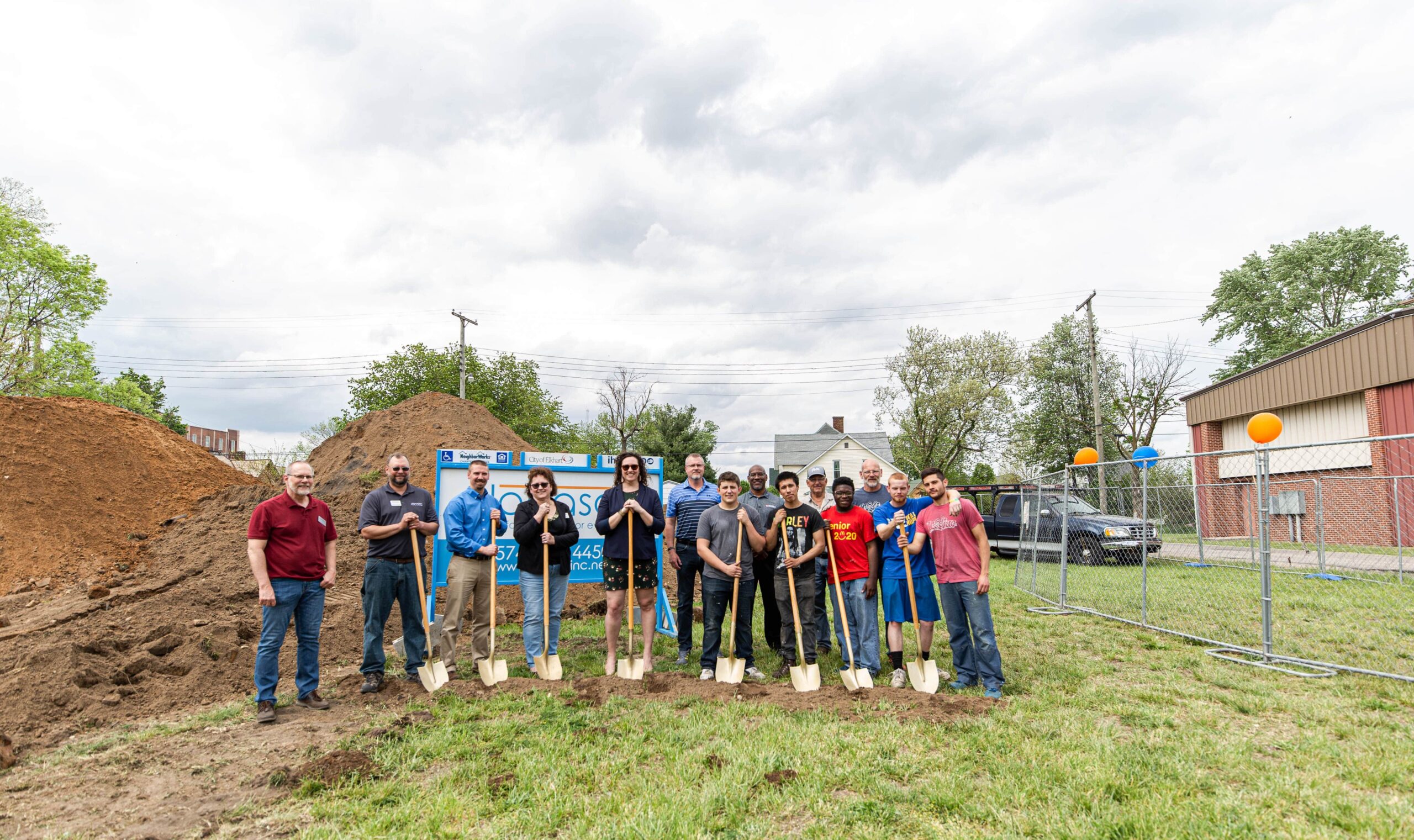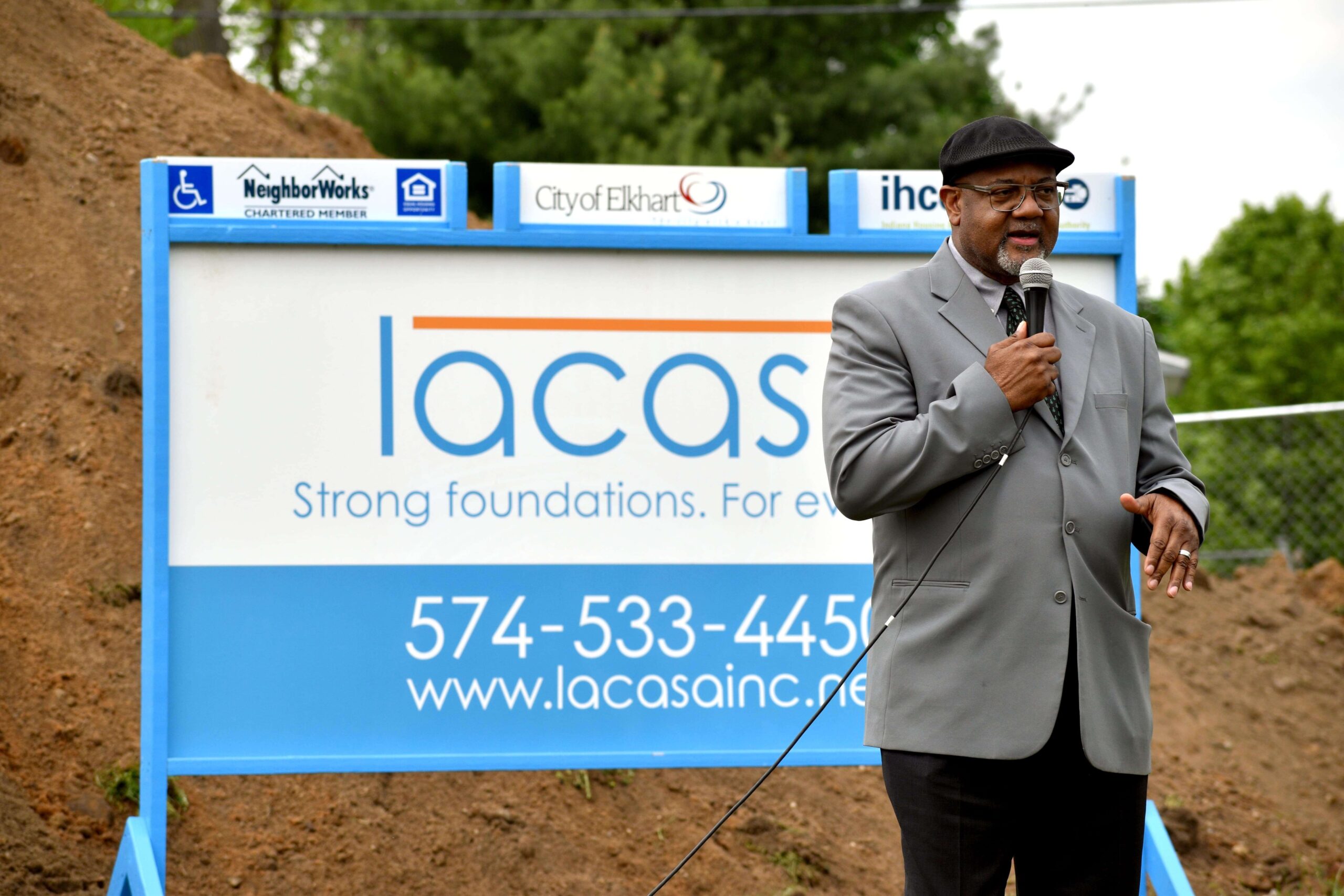 On Thursday, May 20, Lacasa broke ground on the site of three upcoming duplexes on State Street in Elkhart, IN. The duplexes, which are being constructed with the help of Lifeline Ministries, will provide much-needed quality, affordable rental housing to the Elkhart area.
"We have to be intentional right now about housing. It's one of those areas that we have some real stress in trying to create. I guess the positive thing is that so many people want to live in Elkhart that we don't have any houses for them. But the flip side of that is that we need to create opportunities for people to continue to come here and continue to be a part of our city in the way that makes sense," said Mayor Rod Roberson.
The three-bedroom, two-bathroom units are going to be available to people who make 60% of the area median income. Additionally, the new rentals are within walking distance of downtown, making them quality not only in their construction but their location as well. 
The groundbreaking is all part of a larger vision of a revitalized State Street. Across from the groundbreaking, two additional renovations by Lifeline Ministries are visible. Two houses over from the dig site, Lacasa is working on a renovation project to accompany the new trio of duplexes. 
Each of these projects maintains the history of the neighborhood while promoting growth and renewal for the people who live there and the Elkhart community at large. 
"As the Mayor mentioned that need for housing across incomes — we need it in every area and a lot of our economy depends on people in that income range being able to find good housing in the area," said Lacasa President and CEO Chris Kingsley, "So we're excited about this as a community revitalization effort, we're excited about the impact it will make on families, we're excited about the impact it will make on the economy as we do this."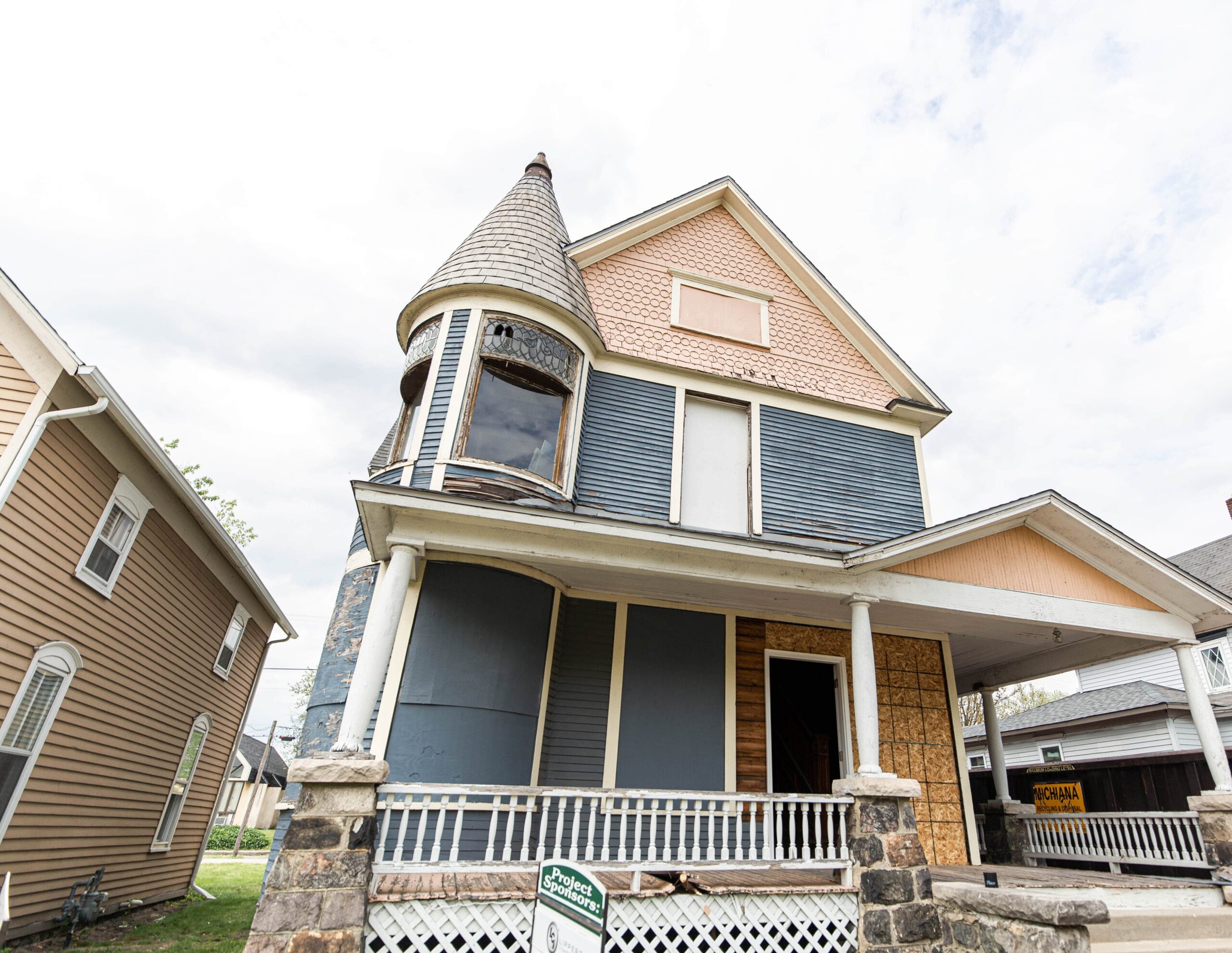 Kingsley also noted the importance of individual and corporate sponsors in making these neighborhood projects possible. The Indiana Housing and Community Development Authority provides grants that fund the kind of housing Lacasa is providing on State Street. The City of Elkhart Redevelopment Commission donates lots and provides infrastructure work. Empowerment Level Sponsors of Lacasa, Everence, Interra Credit Union, Lake City Bank offer critical sustaining support along with First State Bank, a Builder Level sponsor, and the Help-A-House sponsors: City of Goshen, Goshen Health, Everence Financial, Fidler Family Fund, Interra Credit Union, Lake City Bank, Lippert, and State Farm are vital contributors whose donations allow Lacasa to complete county-changing revitalization projects. 
Still, none of it would be possible or worthwhile without the support of the neighborhood itself. Lacasa has held numerous meetings with residents on and near State Street to communicate the mission of their work there, which has been well received. 
With construction crews working hard to get the new residences up and running, Lacasa anticipates some rentals will be ready this fall with the remaining ones completed in Spring of 2022. 
The Greater Elkhart Chamber of Commerce President and CEO Levon Johnson had this to say of the coming changes, "As I tell people who haven't been here for a while, 'don't blink because the next time you come through something else is going to be different.' So when I look and see the ground being broken, when I see the investment of the city, I see Lacasa continuing to invest in neighborhoods and the transformation that's taking place on this street and in our downtown area this is a sign of great things that are happening in Elkhart that are going to continue to happen to Elkhart."
Follow Lacasa on social media for continued updates on both the new constructions and renovations on State Street.